LOS ANGELES -- The International eBoost society has announced what it calls "the world's first" cryptocurrency specifically designed for use in competitive gaming. Branded the "eBoost token," the cryptocurrency acts as an in-game currency that facilitates wagers on player-versus-player matches.
Also read: 'Big Four' Auditor, KPMG, Launches Blockchain Services
The eBoost Gaming Coin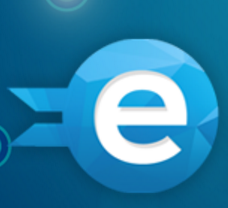 The eBoost team told press that creating a cryptocurrency to allow eSports betting was simply logical. "eSports games. . .are considered games of skill and therefore it is legal to have tournaments in virtually every global jurisdiction," they said in a press release. "In addition, many global markets also allow for wagering by viewers."
"We see eSports and in-game cryptocurrency as [a] supremely logical fit," eBoost co-founder Marshall Long elaborated, who serves as the "chief gaming officer" of the token.
Cryptocurrency developer Jim Blasko leads the eBoost token's development team. Under his leadership, the team has built the coin as a non-mineable cryptocurrency operating on the proof-of-work consensus algorithm.
When asked why developers chose to make a non-mineable coin, Long told
Bitcoinist
"Non-Mineable was the approach because all of our token supply is fully transparent."
"[The coin] will be decentralized as the community grows," long continued, "based on bounties and other distributions that are 100% transparent."
The coin has an authorized supply cap of 100 million, 20 million of which have been offered to the public in a crowdsale hosted by Bittrex, which began today, September 15.
According to the official press release, the sale has a "24-hour bonus of 60 percent additional software tokens over the final day baseline of 3000 eBoost per bitcoin." After today, the bonus rate drops, the press release said, with the "bonus coin formula" changing daily at 2 PM EST.
The sale is scheduled to last 42 days, after which unsold coins will be "verifiably" destroyed.
Why Not Bitcoin?
When asked why the eBoost Society chose to create a brand new cryptocurrency for its platform instead of leveraging Bitcoin's well-established network effect, Long told
Bitcoinist
that, "Due to Bitcoin's stagnant nature, we had to create [our] own."
"One of our initial partners who is still in beta," Long continued, "was having too many customer complaints about customer funds not being confirmed in the next bitcoin block."
Delayed transactions have been a point of contention for the past several months, as Bitcoin's transaction volume comes closer to hitting the artificial 1 MB block size limit. Satoshi added this limit several years ago to protect the Bitcoin network against spam.
Since 2014, debates over whether or not to increase the block size limit have become commonplace in the Bitcoin community. To date, the community has not been able to form consensus on a single solution.
Not Really the 'First' eSports Betting Coin
[caption id="attachment_29163" align="alignright" width="300"]
Anari Sengbe of Gamerholic
[/caption]
While eBoost claims to be the first cryptocurrency to enable in-game wagering, other coins serving the same purpose came before eBoost.
Gamerholic coin, created by serial entrepreneur Anari Sengbe, first hit the market in 2014, offering users the ability to bet on video game matches, both competitive and casual.
"Years ago when [PlayStation 2] 1st allowed play over the internet, it made sense that friendly wagers over the internet would be next," Sengbe told
Bitcoinist
in a January 2016 interview.
"The problem with that is chargebacks," he continued, "when I learned about bitcoin, instinctively I believed micro payments and gaming go hand in hand."
When asked about eBoost's claim, Sengbe told
Bitcoinist
that Gamerholic coin was indeed the first eSports betting coin. "Game Credits may have been 1st by a couple weeks," he said, but "Gamerholic was the 1st eSports specific coin."
Sengbe then noted Leet, another eSports currency that came out after Gamerholic coin.
"The launch date of Gamerholic coin is visible on Bittrex for everyone to see," Sengbe added.
Where eBoost may differentiate itself, however, is that it facilitates wagers among eSports audiences, while Gamerholic coin allows betting between the gamers themselves, usually in online matches rather than tournament- events. At any rate, Sengbe said, " I wish [eBoost] great success, I'm sure I'll buy a few of their coins."
What do you think about eBoost? Let us know in the comments below.
---
Images courtesy of eBoost, Gamerholic.